I just heard about this company and its services from a friend.
Misr Cafe
manufactures a variety of coffee powders and specialty coffee mixes.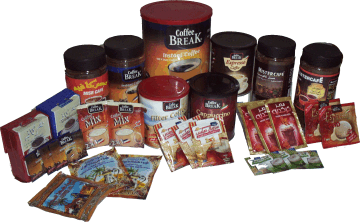 These include:
Misr Café
Coffee Break
Life Break
Turkish Coffee
Arabic Coffee
Speciality Coffee
Mister Café
Master Café
Life Break is a Coffee substitute made from barley and malt. Turkish Coffee is available with and without cardamom ground into the mix.
My friends said that if you call them and order, they will even deliver home.
I haven't used them myself as I only drink a special fresh coffee mix that my uncle makes and sends me from home to make authentic
South Indian Filter coffee
.
But you can try out this site by visiting
http://misrcafe.com.eg/